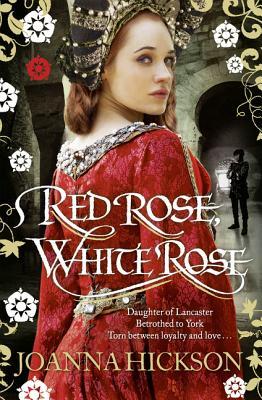 I LOVED this big fat fictional account of the life of Cicely Neville, the mother of Edward VI and Richard III, and was really pleased to have it randomly sent to me-thank you kind book senders, whoever you may be!
Cicely is the one member of the Wars of the Roses tribes who I haven't read a book where they featured as protagonist, and yet she is such a key figure in unravelling the very complicated story of the series of battles and invasions that made up the struggle for power between those loyal to the Duchy of Lancaster, and those loyal to York.
Born to a noble family already embroiled in enough drama to fill a couple of books (her father had over twenty children, of which Cecily, was the youngest, and effectively disinherited the first seven of them, which has got to be fun), Proud Cis, the Rose of Raby, grows up knowing her own importance as a direct descendant of Edward III, and is betrothed young to another of the legendary hero king (unless you're Scottish or Welsh…)'s grandchildren, Richard Duke of York. Richard is the most flamboyant and richest man in the country, and keen to exercise his right to power. Problem is, everyone is related to everyone else and Edward III has a LOT of direct descendents who are all thinking about the same thing. And Cis has another problem; a great secret she takes to her marriage bed.
This book is set up with a lot of fuss about the constant rumours Cecily Neville was unfaithful to her husband with a random archer, therefore making all of her children, and the entire English Royal family from that point on, illegitimate. This tale, however, isn't a wishy washy romance. This is a history of a war, and is told as such. If you're looking for more feelings-based historical fiction, go to Anne O'Brien, who I love, but is less about stacking up events and more about relationships. Red Rose, White Rose, despite being extremely negligible about historical accuracy when it comes to the characters (Cuthbert the knight and Cis' protector, who is the other voice in the narrative, is sadly a made up figure), is more a lovely history catch up lesson that tells the important story of how the Wars of the Roses got started in the first place. There have been a lot of books published recently about Henry IV's mother Katherine de Valois, and even more published about the beginning of the reign of Edward VI, this story handily fills in the gaps.
Really good fun, it romps along, and is nicely set up for a sequel from the POV of another of the characters (I hope…). I've never read any Joanna Hickson before, but this certainly won't be my last of her's. Not for purists, but for those interested in the period its a Good Read.